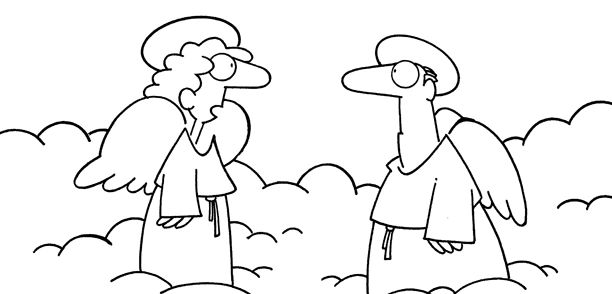 "I know I'm not a realtor anymore, but I can't help but think what those city folks would pay for a piece of this!"

OUR REAL ESTATE PRACTICE
At The Kregelka Law Firm we take pride in preventing and solving problems for property owners, and real estate is an important part of our practice. The real property attorneys at The Kregelka Law Firm can help you prevent problems before they occur, by reviewing buy/sell agreements, proper drafting of deeds and other documents, etc. But when problems do occur, they have experience litigating a wide range of real property issues and are equally adept at representing or opposing title companies, developers, lenders, buyers, sellers, property management companies, surveyors, real estate brokers and agents, appraisers and owners in all forms of real estate litigation.
Our experience includes, for example, quiet title actions, breach of contract claims, lender liability, foreclosures, specific performance actions, landlord tenant disputes, eminent domain actions, land use issues, mineral rights disputes, homestead disputes, challenges to the priority and enforceability of liens, boundary and easement disputes, adverse possession claims, access cases, equitable subrogation claims, fraud and forgery claims, and disputes under various consumer protection laws. Our firm also represents individuals dealing with title insurance companies on coverage questions, disputes with title insurance companies, and actions against title agents and their insurers.
Whether it is a neighbor encroaching upon your property or attempting to change the property line through a new survey, a previously unknown lien on your property that prevents you from selling because you don't have clear title, or unrecorded family transfers of property that cloud your title, we can help. We take pride in providing creative solutions to your property-related problems.
As with all litigation at Kregelka Law, our goal is to protect our clients' interests and achieve a favorable outcome in a cost-effective manner. Thus, while we actively encourage arbitration and mediation when appropriate, our willingness and preparation to litigate real property cases adds credibility to the prospect of taking our cases "all the way" and helps us obtain a good settlement for our clients.

If you have a real property problem or want to prevent one, contact attorney Garry Kregelka at The Kregelka Law Firm, PLLC.

Call 517-256-9537 or email KregelkaLaw@gmail.com

Do I Need an Attorney to Buy or Sell a Home? Generally no. Most homebuyers and sellers buy and sell homes withoutthe aid of an attorney. Many states, like Michigan, permit real estate agents to prepare purchase contracts for their clients using preprinted forms. These agents handle all the negotiations between the buyers and sellers as well as assist with arranging financing, inspections and the closings. But a real estate agent can't give legal advice unless he or she happens to also be an attorney. There are a few states, however, where only an attorney can write purchase contracts and handle closings.

Even if you are buying or selling a home in a state where attorneys are not routinely part of the transaction process, you may want to hire an attorney in some circumstances. For example, suppose you're buying a home in a planned unit development that has a deep-water boat dock. You may only want to buy the property if you will receive exclusive rights to the boat dock. The documents you receive pertaining to the common interest development and the dock are as thick as a phone book and about as interesting to read. Rather than trust yourself, or even your agent, to analyze the material, you should hire a real estate attorney to review the documents for you.
All too often buyers of homes in common interest developments, like condominium and townhouse projects, don't read and understand the Conditions, Covenants and Restrictions (CC&Rs) that pertain to their ownership interest. To someone who's not accustomed to reading CC&Rs, the task seems overwhelming. A real estate attorney who has experience with condominiums can point out the important elements of the CC&Rs to you so that you don't find out later that your ownership rights are restricted in a way that is unacceptable to you.
Many condominium associations are involved in pending litigation. An attorney's opinion of the probable outcome of the litigation is well worth the attorney's fee if it keeps you from investing in a losing proposition.
Another area where legal advice can save you from making a bad purchase decision has to do with title issues like easements. Your purchase contract should include a contingency for the sellers to provide good title to you at closing. In some areas of the country, attorneys routinely examine title to the property as a part of the purchase transaction. In other states, like Michigan, title companies examine title and issue a preliminary title report to the buyers for them to review before closing. If there is anything in the preliminary title report that you don't understand, ask the title officer for an explanation. If your questions aren't answered satisfactorily, talk to a real estate attorney.
Be sure, if you do consult an attorney, that you use someone who is familiar with real estate law. Ask your real estate agent or a friend whose opinion you trust for a recommendation. If you have an attorney, ask him or her to recommend someone who has expertise in real estate.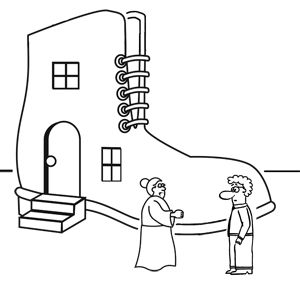 Although an attorney's advice can be well worth the expense in certain situations, it may be an expensive way to resolve a dispute when a modest amount of money is involved. Try to resolve such disputes directly with the other party before hiring an attorney.