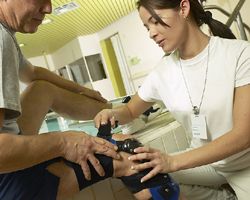 Need a personal injury lawyer to get you the compensation you deserve?



Call Kregelka Law at 517-256-9537



Here are just a few of the types of personal injury cases we handle:

Automobile accidents
Truck accidents / semi truck accidents / bus accidents
Bicycle accidents / bike accidents
Pedestrian accidents
Motorcycle accidents
Nursing home abuse / elder abuse
Slip and fall accidents
Premises liability

Construction site accidents

Dog bites

Animal attacks
Workplace injuries
Injuries caused by a drunk driver
Wrongful death

Accidental death

All other Michigan personal injury accidents
We service all of Michigan, including: Ingham County, Genessee County, Livingston County, Washtenaw County, Jackson County, Eaton County, Clinton County, Ionia County and Shiawassee County, Lansing, East Lansing, Flint, Howell, Ann Arbor, Jackson, Charlotte, St. Johns, Ionia, Owosso, Corunna, and surrounding areas.


Because of our aggressiveness, integrity, experience and professionalism we enjoy an excellent reputation throughout the legal industry. We represent personal injury victims throughout Michigan and we are available 24 hours a day, 7 days a week.
The personal injury lawyers of The Kregelka Law Firm take your injuries just as personally as you do. Our personal injury attorneys are devoted to helping you recover fully from your loss. Of course, this means fighting for you to recover the maximum amount of damages available under law. But it's not just about money. We also handle the personal side of your loss. Whether it means referring you to the best medical experts available to handle your health problems, or structuring your damage settlements to ensure the financial viability of you and your family, we stay personally involved with every client from the moment of first contact until the case is settled, fighting for you every step of the way.
The personal injury law firm of Kregelka Law PLLC is proud to leave no stone unturned in order to present a successful winning presentation of our clients personal injury claims. We have the financial resources to take on any defendant. Our special approach to handling cases enables our attorneys to monitor, update and deal with every issue to win for our clients.
At Kregelka Law we take great pride in our progressive, sensitive and honest approach to the practice of law. By utilizing state of the art technology and the best personal injury specialists available, we pride ourselves in obtaining the absolute best results for our clients. When necessary, we hire the best trial experts including accident reconstruction specialists, the best investigators, etc., for our clients' claims.
Although we are a small firm, we are able to commit the necessary resources to fight any insurance company, large corporation or other negligent party. We work on a contingency fee basis, which means we only obtain a fee if we obtain a recovery. If we are not successful in obtaining a recovery our clients owe us nothing for our time. For your convenience, we will come to your home or hospital.
Your contact and inquiry is very important to us. We promise we will respond immediately to any e-mail inquiries or your phone calls 24 hours a day, 7 days a week, for free case evaluation.
At The Kregelka Law Firm we have the expertise and resources to successfully pursue all of our clients personal injury claims no matter who or what. We obtain the best results possible.

We can help you immediately. Please contact us. All e-mail and form submissions will be responded to by a qualified member of our firm within 24 hours.

Call 517- 256-9537

or Email KregelkaLaw@gmail.com


"Awh, forget about 'All the Kings Horses' and 'All the Kings Men,'
get me a personal injury lawyer at Kregelka Law in East Lansing.
Personal Injury and Other Torts - Overview
Personal injury can involve any kind of injury from a motor vehicle accident, to a slip-and-fall, to a pedestrian accident, to wrongful death; essentially, anything that results in an injury or death to a person. Other torts include defamation, fraud, misrepresentation, wrongful termination, sexual harassment, etc.
The following five things are important if you want to protect and preserve your personal injury case:
First, make sure that you document everything regarding your injury. This means keeping copies of all medical records, receipts and bills. It also means photographing your injury as soon as possible as well as photographing the cause of the injury (such as the car accident, a defective stairway, etc.). The reason that you want to preserve this evidence is so that you have ready access to graphic, detailed information regarding your injuries and the cause of the accident should a settlement be attempted or a trial held.
Second, make sure that you have the names, addresses and telephone numbers of as many witnesses to your accident as possible as well as any witnesses to your condition. If possible, you may wish to obtain from each witness the name of somebody who will know where they will always be, since witnesses have a way of moving. The key thing you want to do is make sure that you can access these individuals in the future.
Third, it is important that you follow through on all medical treatment recommended to you, including surgery, physical therapy, prescription medication, etc. It is also very important that you follow through on your doctor's advice in terms of what you can and can't do. Although it is tempting to do more than your doctor has told you you can do, if you are doing things outside of your restrictions, you should be aware that you may be the subject of surveillance or observation to try to prove that you are not injured as seriously as you claim.
Fourth, all personal injury and other tort claims are subject to a statute of limitations. The statute of limitations is the period of time that you have to file a lawsuit. If you try to file a lawsuit after the statute of limitations has expired, your claim will be barred. Accordingly, when you see your attorney the first time, make sure that you understand what the applicable statute of limitations is for the injury which you have sustained.
Fifth, it's always a good idea to keep a diary or journal of those activities which you are unable to do on a daily basis following your injury. Although, over time, you will probably be able to do more activities, it is extremely useful, especially after memories have faded, to be able to look back at your journal and describe how the injury affected you at a particular point in your life.
Even though there is the statute of limitations of which you must be aware, be careful about settling your case too early. You will want to make sure that you know the full extent of your injuries as well as the effect of the injuries upon your life. By settling your case early, you could be short-changing yourself at a later date.
A personal injury case is commenced by filing a Summons and Complaint. If you believe that your injury has a value in excess of $25,000, the Complaint is filed in circuit court. If you are satisfied that your injury has a value of no greater than $25,000, then you can file your Complaint in district court. You will need to consult with your attorneys to decide exactly what court you wish to use as well as what county in which you need to file your Summons and Complaint.
Once the Summons and Complaint has been filed, it has to be served upon the Defendants. If the Defendants are served personally, they have 21 days to file an answer; if they are served by mail, they have 28 days to file an answer. If an answer is not filed, a default may be taken against the Defendants which will prevent the Defendants from defending the case until such time as the default has been set aside by the court.
The next step in a personal injury case is the process of discovery where each side tries to find out as much as they can about the other side's case. Typically, discovery will last at least six months. Discovery is accomplished through interrogatories (written questions which must be answered under oath), depositions (where the attorneys can ask questions of the person giving the deposition under oath), request for production of documents, etc.
When discovery is completed, the court will very often order the case to facilitation in which a specially trained attorney is designated to attempt to resolve the case between yourself and the Defendants. Facilitation typically takes at least half a day and involves the presence of the facilitator, your attorneys, yourself and the Defendant, as well as any insurance carriers. If facilitation resolves the case, then a Release is signed and a Stipulation and Order of Dismissal is entered. A check for the settlement amount is then issued.
If facilitation does not resolve the case, the case will go to case evaluation in which a panel of three attorneys evaluate the case and tell you what they think the case is worth. Each side will then have 28 days to accept or reject the case evaluation results. If both sides accept, then the case is concluded; if either side rejects, then the case continues on to pretrial and trial.
If the case doesn't settle, then the next step is a pretrial conference which you are usually required by the court to attend. Frequently, you will not have a lot to do at the pretrial conference, as this is when the attorneys meet with the judge to discuss trial procedure and to make one final effort to settle the case. If the judge orders that you be present at the pretrial conference, however, you must attend.
Trial will follow the pretrial conference, sometimes by a few days and other times by a number of weeks. It will, of course, be necessary for you to be present during the entire trial.
Because of our unique past experience, we are in an exceptionally good position to be able to evaluate your case, advise you on your options, and take your case through to trial, if that is what it takes to get you the results you wish. While no guarantees can be made regarding the outcome of a case, the Kregelka Law Firm can guarantee you that they will do their very best to represent your interests and to bring your case to a successful resolution.
Personal injury cases typically (though not always) are taken on a contingency basis; that is, our attorney fee is a percentage of whatever you receive. Your only obligation are for out-of-pocket costs. Therefore, if we recover nothing for you, you only owe us for the out-of-pocket costs (deposition transcripts, filing fees, etc.). If we do recovery something for you, we receive our percentage of whatever is obtained plus our expenses. A typical contingency fee is 33 percent, but for a limited time, we are reducing our contingency fee to 25 percent. Therefore, you will receive a greater amount of any settlement.
Call Attorney Garry Kregelka at Kregelka Law for your free consultation at 517-256-9537 or email: KregelkaLaw@gmail.com