Call the Kregelka Law Firm and let us put things back together for you!

You wouldn't be looking here if you didn't need an attorney's help. So we hope you will take the time to see what makes us unique, and if our qualifications and philosophy are what you're looking for, we look forward to hearing from you.

At The Kregelka Law Firm our job is our calling. It gives us a chance to "make a difference." We know that phrase is overused, but at Kregelka Law it is our reason for doing what we do. Really!

Although we prefer to help clients prevent legal problems through early consultation and counseling, we are at our best when helping good people in trouble.

We rely on a wealth of real life experience and on knowing "how things work" in the real world. A wide-ranging, exceptional educational and work background, a "common-folk" upbringing, and good old-fashioned common sense, help us to help you deal with your legal, business, and personal issues. When it comes to litigation, our high level of preparation and attention to detail often lead to a fair settlement or plea agreement without going to trial, thus reducing your legal expenses and eliminating the stress of prolonged litigation.

As a small firm, we control our caseload to provide individual attention to every client. As family lawyers we seek a fair and workable resolution to your divorce, child custody, or other family law issues. As criminal defense lawyers, if you've been arrested or charged with a crime, we help you fight the charges. And if you think you may be charged, by conducting a thorough investigation and advising you how to respond to law enforcement demands, we can often prevent charges from even being brought. As personal injury lawyers, we can also help you recover money damages for your personal injury. And, as estate planning lawyers, we can help you prepare for the inevitable and secure your family's future. No matter what your legal issue, you can trust that we will work hard to achieve the best possible outcome. We make it a point to treat our clients like family. We don't know any other way except to do the job right!

OUR MISSION STATEMENT & PHILOSOPHY

Our mission is to prevent or resolve difficult legal situations through a commitment and dedication to superior legal representation, resulting in optimal outcomes for our clients, and to contribute to the legal profession and our community through volunteer services.

In order to accomplish our Mission we will:

* Represent clients we believe in and treat them like they were "family."

* Continue our commitment to achieving maximum results in all client matters.

* Uphold a reputation for high ethics and morals by maintaining our tradition of justice, equity and excellence through honesty, compassion, fairness and integrity.

* Strive to continually update and improve our legal skills and knowledge by taking advantage of legal training provided by the Institute of Continuing Legal Education, local bar associations, and other providers of up-to-date legal training.

* Maintain a forward-looking perspective for the use of new technology and resources.

* Keep an awareness and appreciation of new legal and social trends.

* Continue our commitment to volunteerism, and pro bono work.

* Actively engage with the legal community to improve the legal system for benefit of the public and legal practitioners.

So whether you need a lawyer to help you with a divorce, prepare your will,defend you in a lawsuit, help you enforce a contract, obtain damages for an injury, or stand up for you when accused of a crime, the lawyers at the Kregelka Law Firm are ready to help.

If you are looking for quality legal services at a reasonable cost, contact family law, criminal defense, personal injury, and estate planning attorney at Kregelka Law. We are available in the evenings and on weekends by appointment.

Contact us now to arrange for your free consultation.

If you decide to hire us as your attorney, all major credit cards are accepted.


CALL the Kregelka Law Firm at 517-256-9537
or
EMAIL KregelkaLaw@gmail.com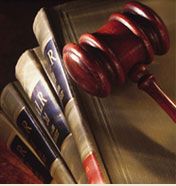 "Dedicated to Justice, Equity, and Excellence"